Get in-depth insights into beverage consumers' habits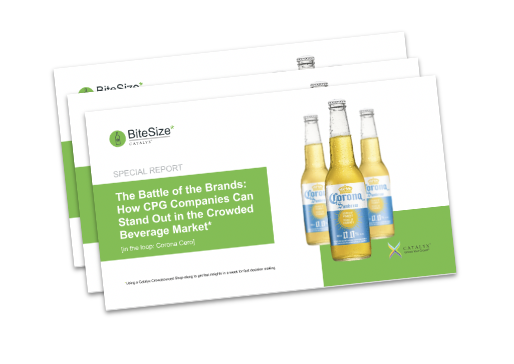 The Battle of the Brands report examines the competitive landscape of the crowded beverage market, providing insights on how to analyze beverage consumers' habits.
The report analyses the performance of Corona Cero and captures customer behaviour and reactions to

illustrate effective strategies

for standing out in this highly competitive market.
Our key objective is to understand the current performance of Corona Cero in-store, and identify areas of optimisation to grow the brand, by:
- Exploring findability in-store
- Understanding reactions to product vs. expectations
- Identifying drivers/barriers to purchase
- Uncovering PI
This report will show you how to enhance the product / in-store experience,

to unlock growth.
DOWNLOAD FREE Bitesize report
'We have used Bitesize research approach in producing this report. Bitesize is a powerful research approach that delivers fast insights for fast decisions. Bitesize research is an addition to the Catalyx Crowdsourced Behavioural Research System that helps you navigate every aspect of your product development journey to unlock growth.' - Catalyx Product Team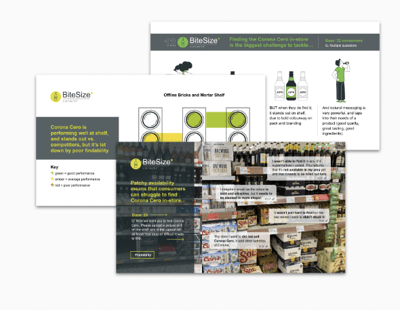 Bitesize by Catalyx in an agile, cost-effective package. Two distinct approaches are designed to

support iterative learning for innovation and ethnographic observation at scale.
📊 CROWD SAFARI
Access the world of 30 consumers all in one go, anywhere in the world. Results in a week.
Complement or replace your current way of accessing consumers' homes, doing shopalongs and capturing product usage with our ability to capture real life video, image and verbatim from your consumers at crowdsourced scale.
📊 INNOVATION PICK 'N MIX
Everything you need to iteratively build and optimise your next successful innovation.
Giving you so much more than a basic consumer test. Pick 'n mix from 7 flexible approaches with detailed outputs in under a week.
Catalyx is

an award-winning strategic insights agency

, fuelled by smart tech, powered by curious, sparky experts. Our

Crowdsourced Behavioural Research System

helps you navigate every complex aspect of your product development journey to unlock growth.
Our 10 modules across 3 vectors help our clients Maximize in-market, Discover strategic choices for innovation and opportunity, and Optimize their brand creative assets for

growth outcomes

.